Hello Friends!
I am super excited to share with you something I have been working on for over a year.
Doing the research to write my YA novel Born of Shadow was such a fun journey. To assist Kami in her travels through Egypt, I delved into Egyptian culture, history, and landmarks. It was fascinating and I now have a strong desire to stand next to the Sphinx, drink in the atmosphere, and yes – get a pyramid tip-touching picture.
I wanted to share the magical experience I had with family, friends, and any one else that's interested. The idea for the Egyptian Adventure Bundle was born.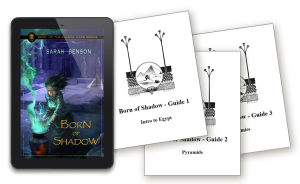 My sister and I worked together to gather fascinating facts and interesting online resources and put together engaging activities so that each of you can visit Egypt from the comfort of your own home.
Digital Bundle includes:
Digital copy of Born of Shadow – YA novel based in Egypt (PDF, Kindle & EPub Ebook formats, for ages 11 and up)
3 Digital Educational Guides packed with fascinating facts, activities, educational videos & Learning experiences
Become an animal mummy detective, learn about Space Archeology – what it is and how you can get involved, make scarab beetles and discover why they were worshipped, craft a mummy friend, find out what can survive in the Sahara desert – and how, mummify hot dogs, fold origami pyramids, play with hieroglyphics, and SO. MUCH. MORE.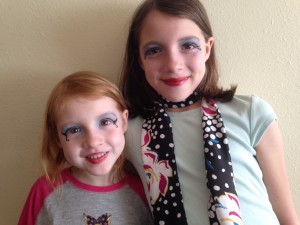 This is an adventure to embark upon as a family, group of kids, or as an individual learner.
The Egyptian Adventure Bundle is inexpensive – only $29.99, but as an introductory offer for the month of June you can experience the magic of Egypt for just $24.99! Go grab your copy HERE today!
To celebrate this release, I have a gift for you – a FREE Egyptian Escape Room Adventure that you can download right now!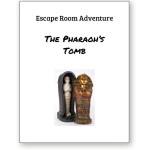 Just go to SarahBensonBooks.com and sign-up for the email list. Immediately you will have access to the Free Escape Room Adventure:
Can you find your way out of the Pharaoh's tomb? The time is ticking. You and your family have only one hour to escape the Mummy's Curse. Solve the clues and puzzles to unlock the secrets that will help you escape!
Anyone who signs up for the newsletter between June 1-June 15 will be entered into a giveaway to win a signed paperback copy of Born of Shadow!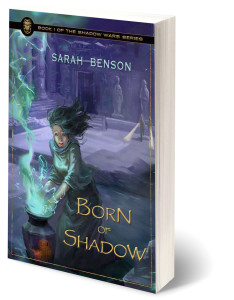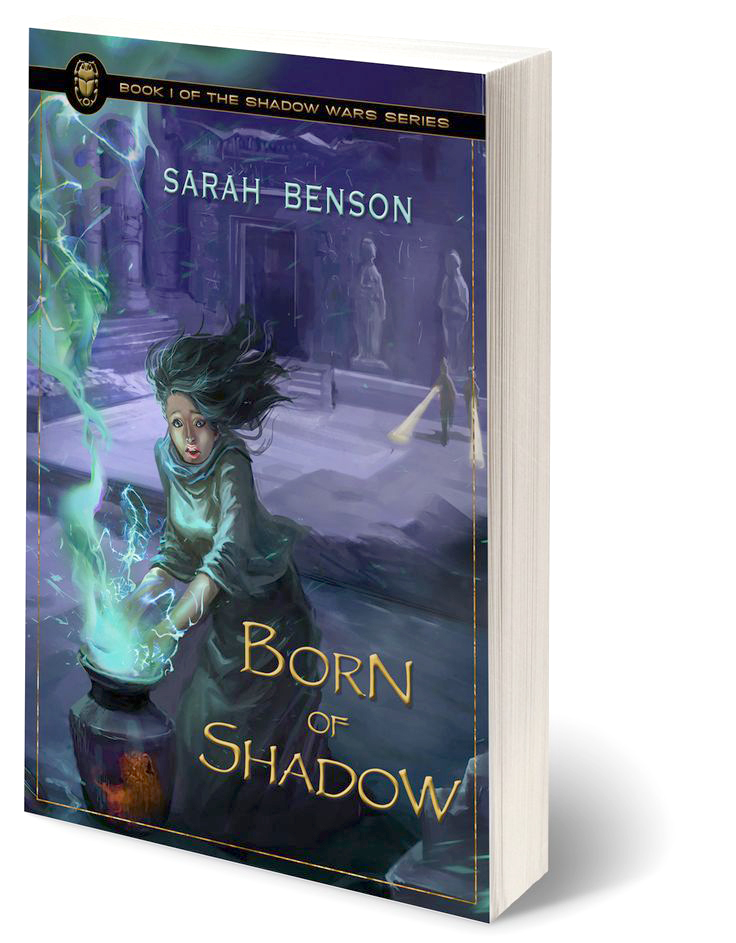 Thanks for helping me celebrate.
Wishing you the best in all of life's adventures!