I wanted to share with you a fun project I've agreed to be part of. My Wattpadre Nat Bradford @natsaninja has started up a YouTube show called The Corner Booth in which several other panelists and I answer questions related to writing and Wattpad. The show is live Sunday evenings at 6:30 Eastern standard time. If you can't make it then, no worries. You can subscribe to our station here to watch it whenever it is convenient.
We just completed our fifth episode with guest panelist Taran Matharu who is launching his debut novel "Summoner: The Novice" which is described as a cross between Pokemon and Eragon. He built a huge following on Wattpad and carried that success over into a book deal. This book totally sounds up my son's alley and I just bought it for him on Amazon. The book officially launches on May 5th. You can get the book in the US here, internationally here, or the signed copy here. If you submit your receipt here, you have a chance to win a free postcard or Ignatius crochet model.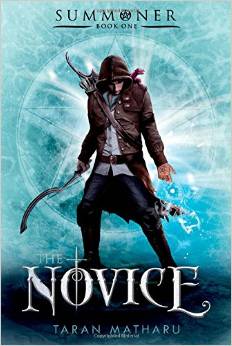 The fabulous @jessicabfry has given great reviews of both the The Corner Booth show and Taran's book here.
Hope you are having a lovely week!